Venue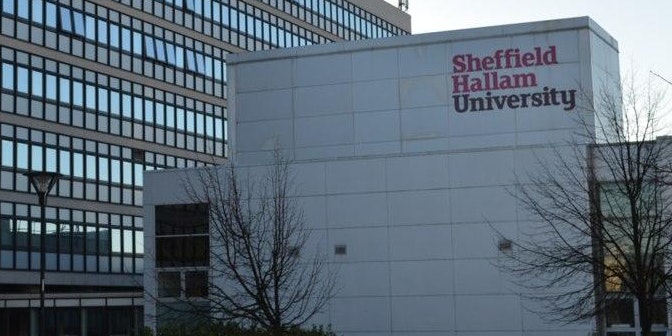 Photograph by "LondonMatt" CC-By
OggCamp 18 is taking place in the Charles Street building at the city campus of Sheffield Hallam University, right in the heart of Sheffield.
The full postal address is: Charles Street Building, Sheffield Hallam University, Sheffield, S1 2ND.
More details will follow as the event approaches.
Below is a map with highlights of the important locations for OggCamp 18.
---
Social Events
Friday, 17th August
We are meeting on Friday from 7pm in "The Bankers Draft" on Market Place [Map] for pre-conference drinks. We have not provisioned for any food to be served, however, this is a Weatherspoons Pub, so they may be serving food.
Saturday, 18th August
The Saturday night social will be in "Hideout", at Sheffield Hallam's Student Union bar [Map], again from 7pm. No provision for food has been made, and you should find somewhere to eat beforehand.
Sunday, 19th August
On Sunday, once we have finished the event, anyone who is still around is welcome to join us at "Sentinel Brewhouse" on the junction of Mary Street and Shoreham Street [Map]. We've made no provision for food here either, so it's probably worth getting something to eat first.