Merchandise
Thinking of buying some sweet OggCamp Merch this year?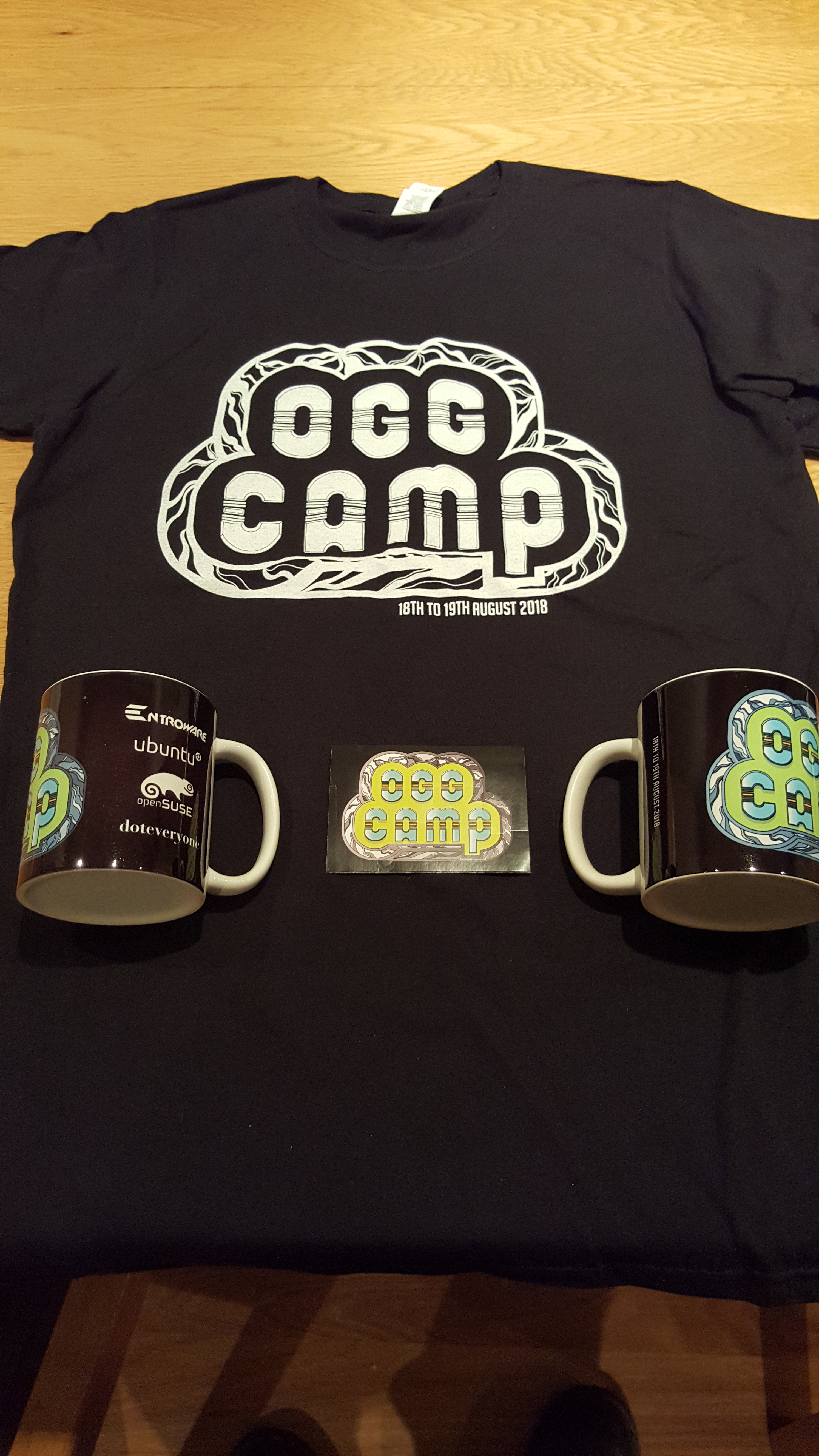 This year, we're selling the following items:
T-Shirt £13
Mug £7
Stickers £1
Thinking of getting in on the Raffle?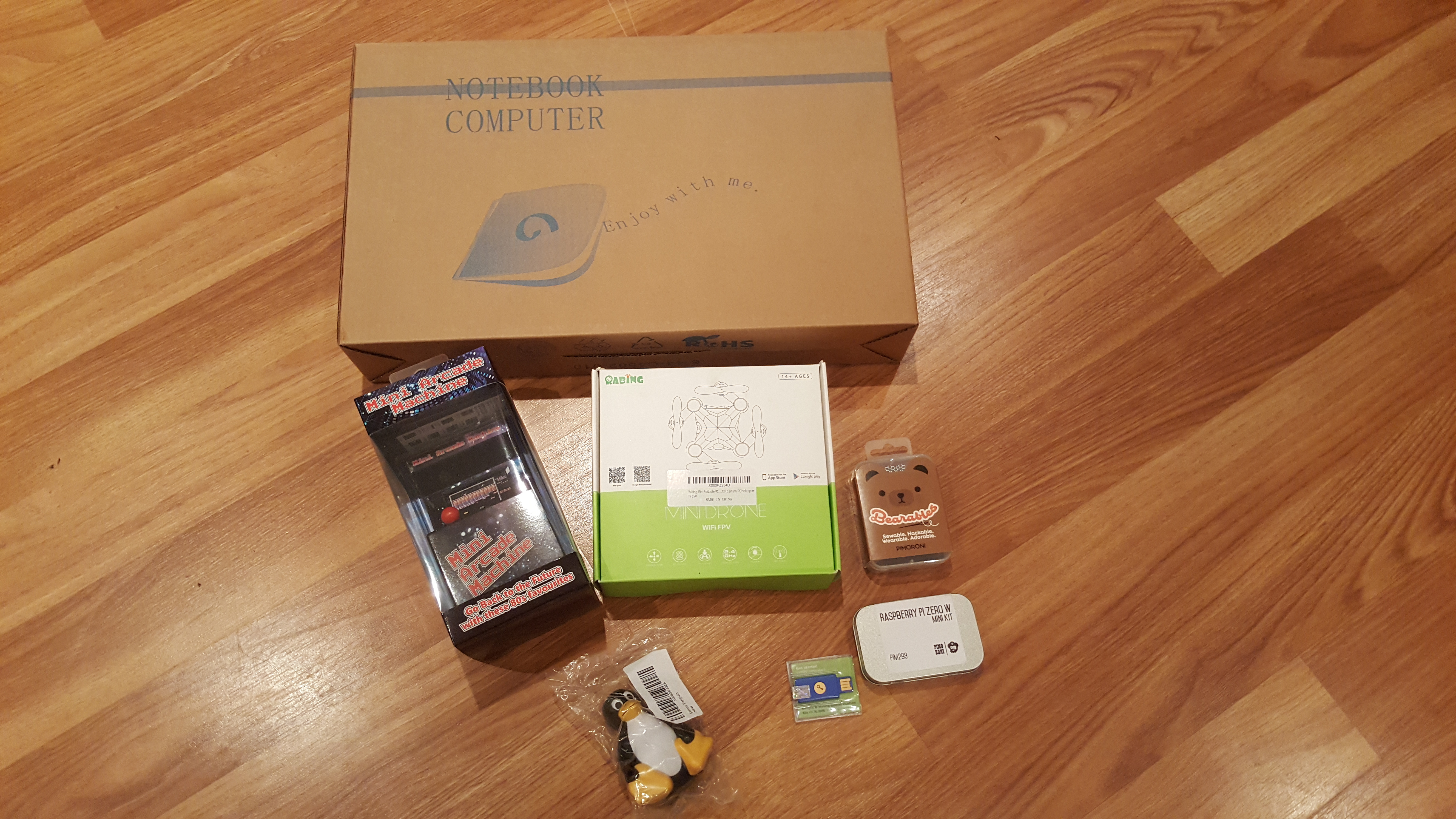 Some of the raffle prizes available are:
Raspberry Pi Zero W
And a collection of other fun things!
Raffle tickets are £1 each ticket.
---
OggCamp is a project under the banner of Public Software CIC, who are a VAT registered company. As such, the prices above are inclusive of VAT. Exluding VAT, the T-Shirt is £10.83, Mugs are £5.83 and the stickers are £0.83. Receipts are available if required for reclaiming Tax.